Thermal Paper Rolls
Thermal paper is a special type of paper that can change color when exposed to heat, without the use of traditional ink. It is widely used in the retail, banking, catering, coffee, gaming, and parking industries that require quick receipt printing. The image text color can be black or blue..
Barcode Label Rolls
Thermal labels are widely used in packaging, shipping, identification, office, retail, equipment, containers, cartons and many other industries. The uses and applications of label products are virtually endless; they have an even broader market than thermal paper rolls. The image text color is usually black.
Custom Printed Paper
Increase your profit from each point of sale transaction with a custom printed receipt. It can help promote your brand, explain your return policy, boost name recognition, announce specials, prevent receipt fraud and many other purposes that can increase profits and generate repeat customers.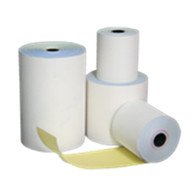 2 Ply & 3 Ply Cash Register Rolls
2 ply and 3 ply paper rolls are made from carbonless paper. They are much more durable and efficient than 1 ply paper, plus they give an additional copy for whoever needs it. This paper can be used for impact printers in the catering, hotel, and logistics industries.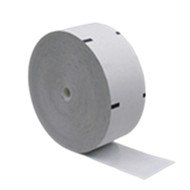 ATM Paper Rolls
ATM paper is a thermal paper used for receipts in ATM transactions. When you make a transaction at an ATM, the machine uses this paper to print out your receipt containing all the transaction information. It is essential in the bank industry.
Medical Recording Paper
Our medical recording paper includes ultrasound thermal paper and ECG rolls that are equivalent to the original brand. They are available for medical devices in a wide range of paper thicknesses and paper sizes. We can also manufacture recording papers with private labels..